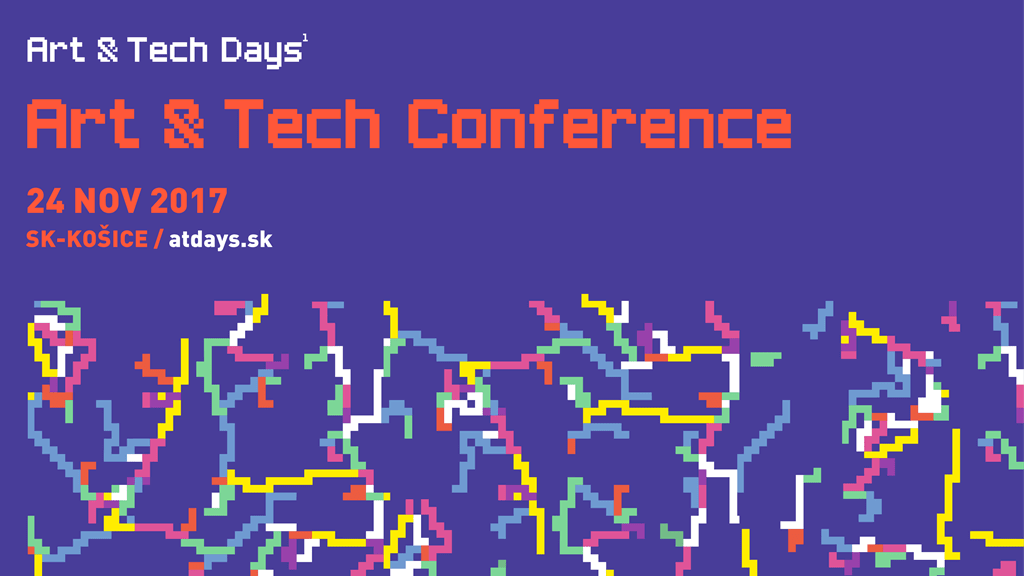 The International Conference on art, technology and design is a part of Art & Tech Days 2017 – the festival that brings together the innovative potential of creativity and digital technologies in different areas of life through artistic events, workshops, networking activities and the conference itself.
We invite you to meet successful international speakers who will present inspiring examples of the best practices in UX/UI, design, digital media, art, innovation sa well as practical links between creativity and IT.
Date & time: 24 November 2017, 08:00AM – 05:00PM
Location: Kasárne/Kulturpark, Kukučínova 2, Košice, Slovakia
Languages: English, Slovak
Snacks and lunch will be provided for all participants.
Tickets 39 EUR // 50% discount for students (ISIC): 19,50 EUR *
* If applying the discount, please present your ISIC at the entrance
Learn more about Program // Speakers
Watch the video from Art & Tech Days 2016